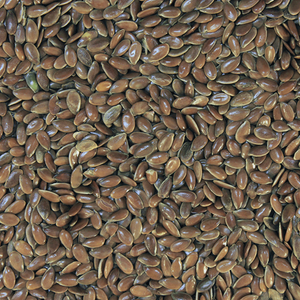 Organic Linseed is an excellent source of fibre and omega 3 fatty acids. Brown organic linseed can be easily sprinkled on cereals, included in baking or crushed and added to other food. Linseeds are traditionally popular and well known for their nutty flavour and decorative effect in bread-making. Taste: Nutty characteristic flavour, free from taints and odours. Colour: Shiny brown oval-shaped seeds.
Suitable to: Ovo Lacto vegetarians, Vegans, and Orthodox Jewish Kosher.
This product is Organic, Natural, GM-free and Fairtrade food.
Gluten-free. Wheat and Oat Free.
*Price stated per 100 g. If you want to buy 500 g for example you have to click in 05 for the quantity of the product and to check the total amount.
**Please Note – We have taken every reasonable precaution and proceeded with due diligence, however, we cannot control the risk of cross-contamination in the whole distribution chain. Therefore we cannot guarantee the total absence of any particular allergens.