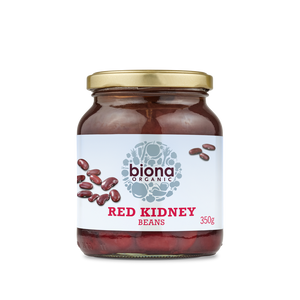 A good source of protein, iron, magnesium and rich in dietary fibre. No added sugar or salt.
Ingredients: Red Kidney Beans*, Water. * = Certified Organic Ingredients
This product is organic.
Suitable to: Ovo Lacto vegetarians and Vegans.
Please Note – We have taken every reasonable precaution and proceeded with due diligence, however, we cannot control the risk of cross-contamination in the whole distribution chain. Therefore we cannot guarantee the total absence of any particular allergens.