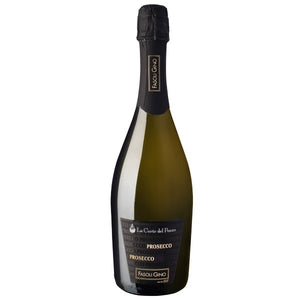 Top-quality Prosecco at a very nice price from one of our favourite producers. Slightly drier than some Proseccos it has a wonderful elegance and super smooth stream of bubbles. You'll find very attractive white flowers and white fruit here as well as notes of toasted almond and brioche. It might be worthy of a celebration but at this price, you might just think of it as a classic aperitif!
Suitable to: Ovo Lacto vegetarians and vegans. This product is organic.
General Facts and Information:
Grapes : 

Glera

Vintage : 

2019

ABV : 

13%

Style : 

2 – Fruity Dry

Type : 

Sparkling

Closure : 

Natural

Country : 

Italy

Bottle Size : 

75cl

Further Information : 

Vegan,
Vegetarian
*Please Note – We have taken every reasonable precaution and proceeded with due diligence, however, we cannot control the risk of cross-contamination in the whole distribution chain. Therefore we cannot guarantee the total absence of any particular allergens.