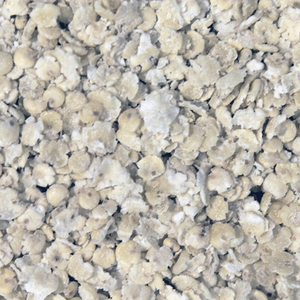 Millet Flakes. Taste: Typical of product: full flavour, no off-taste. Colour: light brown.
Suitable to: Ovo Lacto vegetarians, Vegans and Orthodox Jewish Kosher
This product is Organic, Natural, GM-free and Fairtrade food.
Gluten, Wheat and Oat Free.
*Price stated per 100 g. If you want to buy 500 g for example you have to click in 05 for the quantity of the product and to check the total amount.
**Please Note – We have taken every reasonable precaution and proceeded with due diligence, however, we cannot control the risk of cross-contamination in the whole distribution chain. Therefore we cannot guarantee the total absence of any particular allergens.