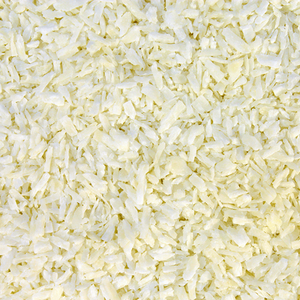 Desiccated coconut is the dried, sliced & shredded kernel of the mature fruit of Cocos nicifera. It is pasteurized but not treated with sulphur dioxide. Production includes washing, sterilisation at 82 degrees, drying, cooling, magnetic detection, sampling, sealing into new paper sacks. Taste: Typical of coconut. Absence of objectionable off flavours taints. Texture: small flake-like pieces. Colour: white to cream in colour.
Suitable to: Ovo Lacto vegetarians, and Vegans.
This product is Organic, Natural, GM-free and Fairtrade food.
Gluten-free. Wheat and Oat Free.
*Price stated per 100 g. If you want to buy 500 g for example you have to click in 05 for the quantity of the product and to check the total amount.
**Please Note – We have taken every reasonable precaution and proceeded with due diligence, however, we cannot control the risk of cross-contamination in the whole distribution chain. Therefore we cannot guarantee the total absence of any particular allergens.