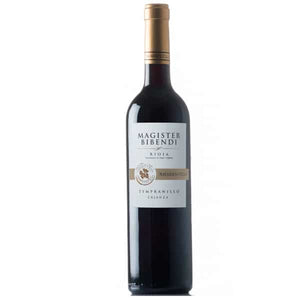 Delightful, new wave Rioja with exuberant berry fruit flavours. A year in French oak introduces soft vanilla notes to the finish.
Suitable to: Ovo Lacto vegetarians and vegans. This product is organic.
General Facts and Information:
Type : 

Red

Grapes : 

Tempranillo

Vintage : 

2016

ABV : 

14%

Style : 

D – Medium-full bodied

Closure : 

Natural

Country : 

Spain

Bottle Size : 

75cl

Further Information : 

Vegan,
Vegetarian
*Please Note – We have taken every reasonable precaution and proceeded with due diligence, however, we cannot control the risk of cross-contamination in the whole distribution chain. Therefore we cannot guarantee the total absence of any particular allergens.