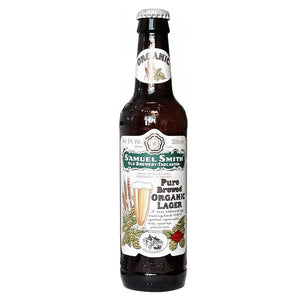 An excellent partner for their Organic Pale Ale. Made with lightly kilned lager malt and speciality Vienna malt – generous addition of German hops gives the beer significant bitterness and fragrance.
Suitable to: Ovo Lacto vegetarians and vegans.
General Facts and Information:
ABV : 

5%

Closure : 

Crown

Country : 

UK

Bottle Size : 

35.5cl

Further Information : 

Vegan,
Vegetarian

Type : 

Lager
*Please Note – We have taken every reasonable precaution and proceeded with due diligence, however, we cannot control the risk of cross-contamination in the whole distribution chain. Therefore we cannot guarantee the total absence of any particular allergens.